Welcome to Zenith Players!
Zenith is passionate about creating and performing unique works with actors and artists throughout the NY/NJ area!
Who We Are
Zenith Players is a new theatre group with the intent to spread creative and unique theater through the use of creative and visual arts. As with all Zenith productions, actors of all genders, ethnicities, and backgrounds are STRONGLY encouraged to audition. Diversity within the world of theatrical arts is very important to Zenith Players and we welcome any who are interested in working within the theater to join us on our journey!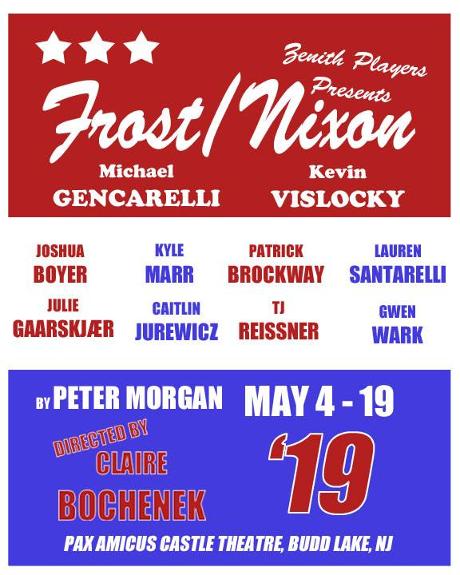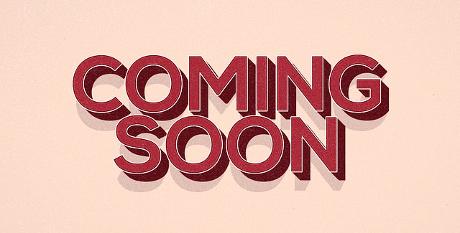 What's Next?
Zenith Players presents FROST/NIXON by Peter Morgan!

--

It's 1977, three years since Nixon's resignation after the infamous Watergate scandal, and the disgraced former President is ready to talk. David Frost, English talk show host and socialite, has secured the exclusive one-on-one interview. Nixon's hope of easy redemption is dashed as Frost proves a more worthy adversary than anyone imagined, and a fierce battle of wits ensues.

Directed by Claire Bochenek
May 4, 10, 11, 17, & 18 @ 8:00 PM
May 5 & 29 @ 2:00 PM

PAX AMICUS CASTLE THEATRE, BUDD LAKE, NJ

Tickets available online:
http://www.paxamicus.com/nixotix.htm
Or call the Box Office at 973-691-2100!
Villains and evil-doers beware, for nothing can stop the retribution of...